A restoration project at the heart of the Guatemalan Maya Biosphere.
Towards a resilient future for our campesinos, migrant communities, and planet.
About Sol y Verde
Organizacion Ecológica Sol y Verde is a rural grassroots project focused on serving the vulnerable communities of Guatemala through permaculture and bioconstruction practices. We serve women, children, migrants and other groups affected by eco-political tensions in Central America & the effects of Climate Change.
At the frontlines

We are located in Péten - at the foot of Central America's largest tropical forest. Named the Maya Biosphere, this vibrant ecosystem spans across the Mexico and Belize borders, but is today in grave danger. The region was once the economic and cultural heart of Mayan culture - but were devastatingly affected by colonisation, and unstable socio-political climates, putting both nature and rural communities are at risk.

Mass migration, changing weather patterns, illegal trafficking, unsustainable agricultural practices and segregation of Quet'chi populations have gravely affected the lives of local rurals.



Regenerative farming and bioconstruction as a response

We believe in engaging and empowering local campesinos from the ground up, and that stronger communities start with the safety, independence and education of women and children. We believe that restoring our ecosystem through regenerative practices is a way to do so.
Our Three Key Actions:
Placemaking through Bioconstruction
We build with our local community in ways that are accessible, sustainable, and equipped to face ecological and economic challenges.
Ecosystem restoration and Permaculture

We reforest and protect local landscapes, propagate endangered species, and teach our rural community how to reach food sovereignty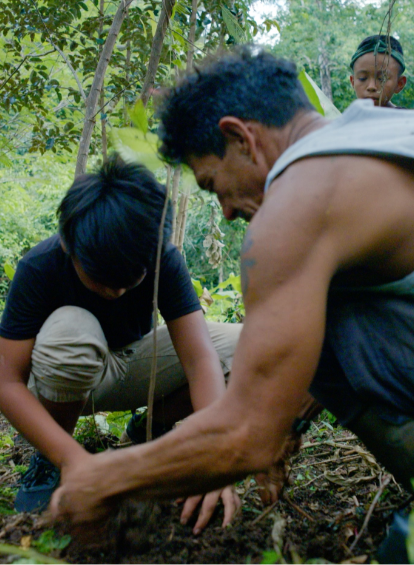 Community Support and Empowerment

We host community events in our local village. Our project aims to be a safe and supportive space for the groups we support. Our female-led group, Fronteras Entretejidas, empowers local women through crafts, planting and construction.

Our Ecological Education Center
After completing a 2 year pilot food forest and education project in El Remate, Péten, we were granted several acres of land in the community of Paxcaman mid 2022, to establish our Organisation and create the region's first ecological school.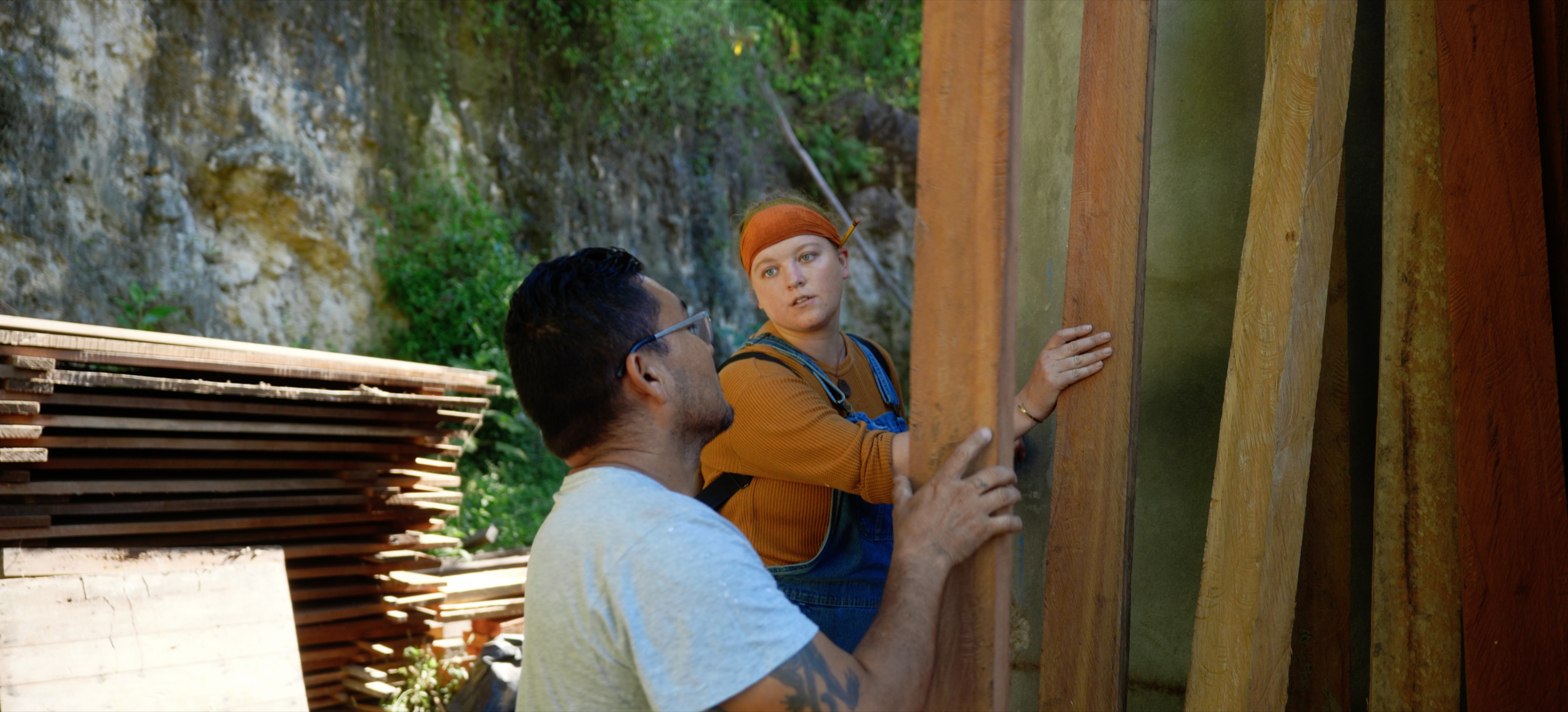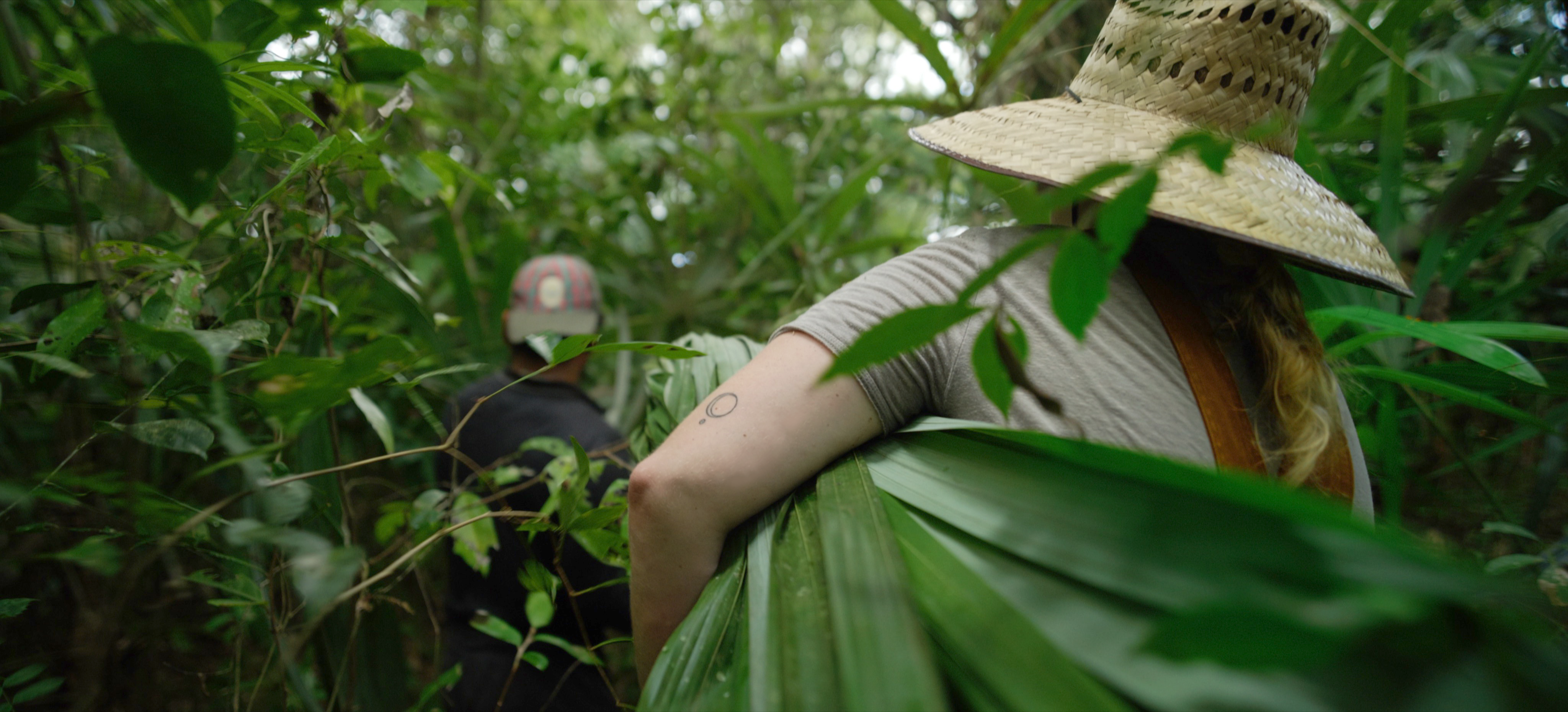 Building a Permaculture and Bioconstruction School at the heart of the Mayan Biosphere.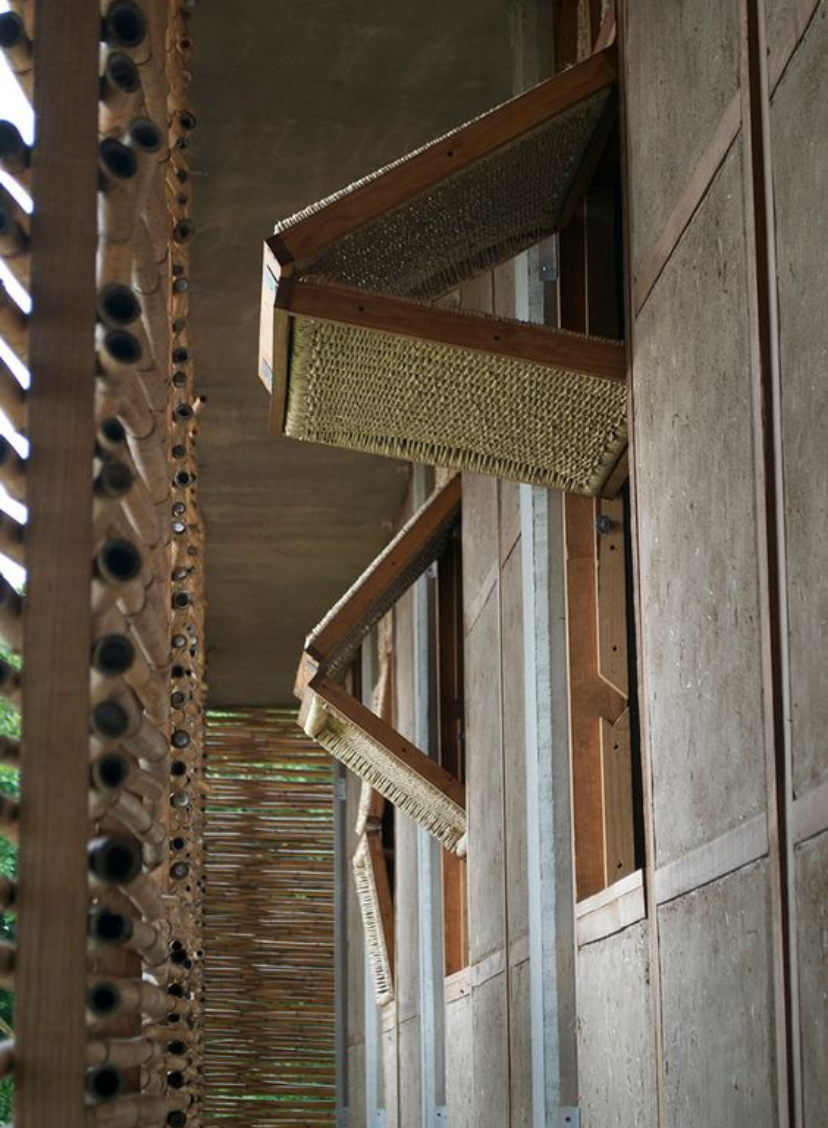 Collective Building for community gathering
Our school is being built in collaboration with our local women's group, local artisans and builders, and dozens of international volunteers - driven by local skills and desires for learning.


(Collectivo bma, Community Center, Mexico)
Safety and Exchange for the vulnerable
Our education center primarily serves our local rural community, indigenous women and children, and migrants groups travelling through Guatemala.



(H&P Architects, Blooming Bamboo, Vietnam)
A Local Precedent for Bioconstruction
All of our materials are sourced on site or within a 20km range from it. We are building with clay, straw, wood and lime in a mix of ancestral and emerging techniques.

(Ziegert + Roswag, Cabo Delgado, Mozambique)
We want to show our local communities that the food we grow and the soil we regenerate doesn't have to only be used for farming - it can also be used for building. From hay, clay, corn husks to lime from the mountains, everything can be a building material.
Our Timeline
1. PREPARATION (APRIL-DEC 2022)

Prepping our land, restoring its forest, connecting water to the site, gathering funds, creating partnerships with local artisans.
2. TRIAL
(NOV 2022-JAN 2023)

Experimenting with existing materials, designing of the project, workshops with local community users.
3. BUILD
(FEB 2023-JULY 2023)

Beginning of the build in phases, each pavilion of the school built one by one with local builders, team members, locals and volunteers.
4. OUTREACH
(AUG 2023 -)

Completion of works, opening of local and international workshops, partnerships with national groups.
In the past year, our team has worked incredibly hard to:

• Secure a piece of (protected!) land in the buffer zone of the Maya Biosphere
• Raise over $20,000 (over Q150,000!) through grants, public and private donations
• Create a 100+ people network of youth, women and artisans across 4 different local villages in order to create a construction and artisanal training programme

Some facts about the project:

• This centre will be the first of its kind in the whole of Petén, Guatemala's largest department
• It has been designed in close collaboration with its users and our local community, and will be partially built by them
• We are training over 50 local children, teenagers, and women, passing on building skills across carpentry and bamboo work to earthen plasters through our construction process, many of whom come from indigenous and/or migrant backgrounds
• We are employing local workforce, focusing on artisanal skills and sourcing all of our building materials within a 25km range to our site
• Our building will be 100% made of biodegradable materials, and draw on ancestral Mayan techniques, like wattle and daub and thatched palm roofs


Want to help?

︎︎︎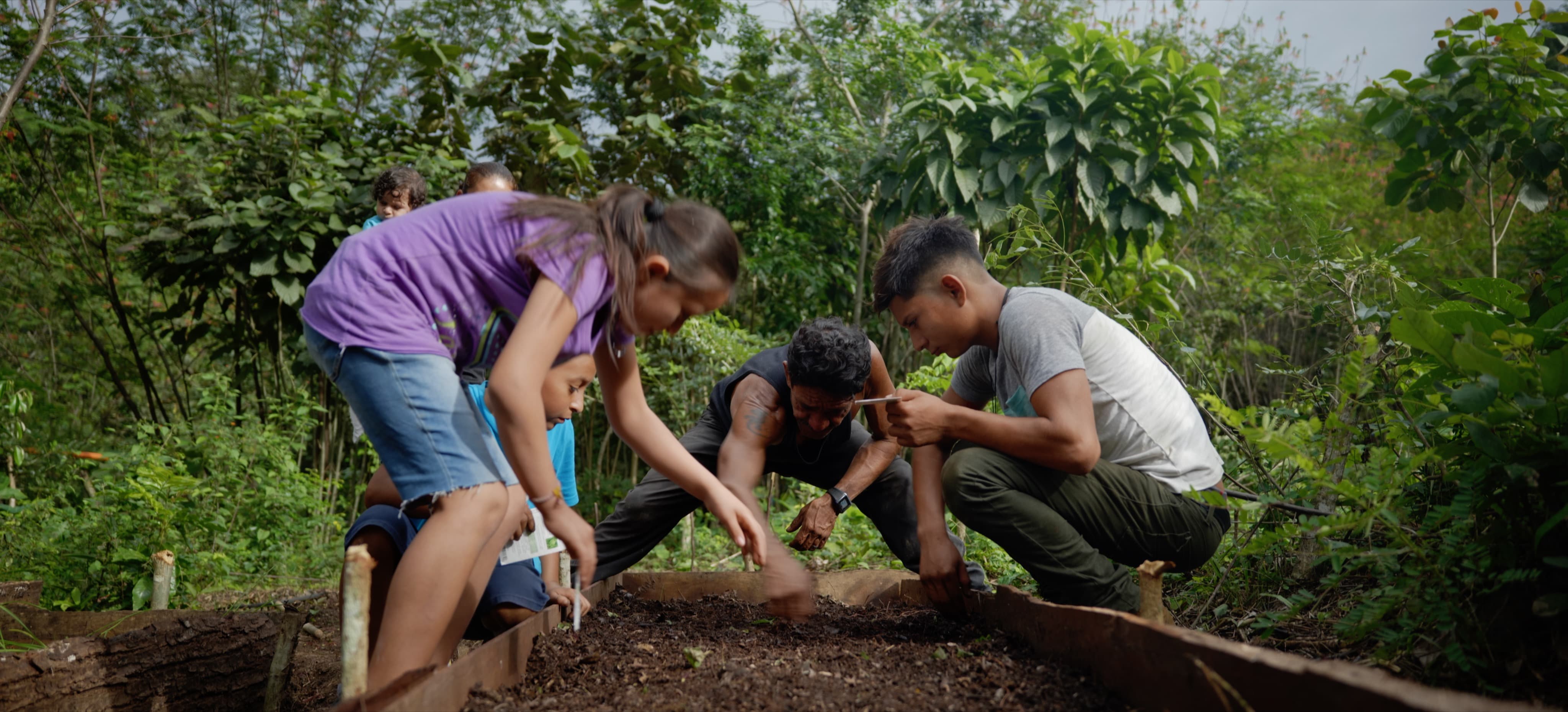 Work With Us
Contribute to the project through donations
As a grassroots, non-profit organisation, we are always looking for financial support or material donations. If you'd like to support our work and the construction of our school, click on one of the links below.
↗ Paypal
↗ Direct Transfers
↗ School Crowdfunding
Volunteer with us through work exchange
We have hosted over 150 international volunteers in the past 3 years. Together, we seed, grow, teach, and develop Sol y Verde's outreach and impact. We offer work exchange programmes, offering a unique insight into local campesino life in Petén.
↗ WWOOF
About Us
Our Managing Crew
Baltazar Giron
After decades of forced migration away from his home country of Honduras, Baltazar settled in Guatemala with the vision of catering to vulnerable communities through his accumulated permaculture knowledge. He founded Sol y Verde in 2019 after 10 years of community work in Péten and is its director. He leads the project's educational and community-oriented projects.
Emanuel Giron

Born and raised in the region of Péten, Emanuel specialises in training local families in contour-planting and permaculture practices. His focus is on outreach and community development. He is co-director of Sol y Verde with his father Baltazar and leads its permaculture projects.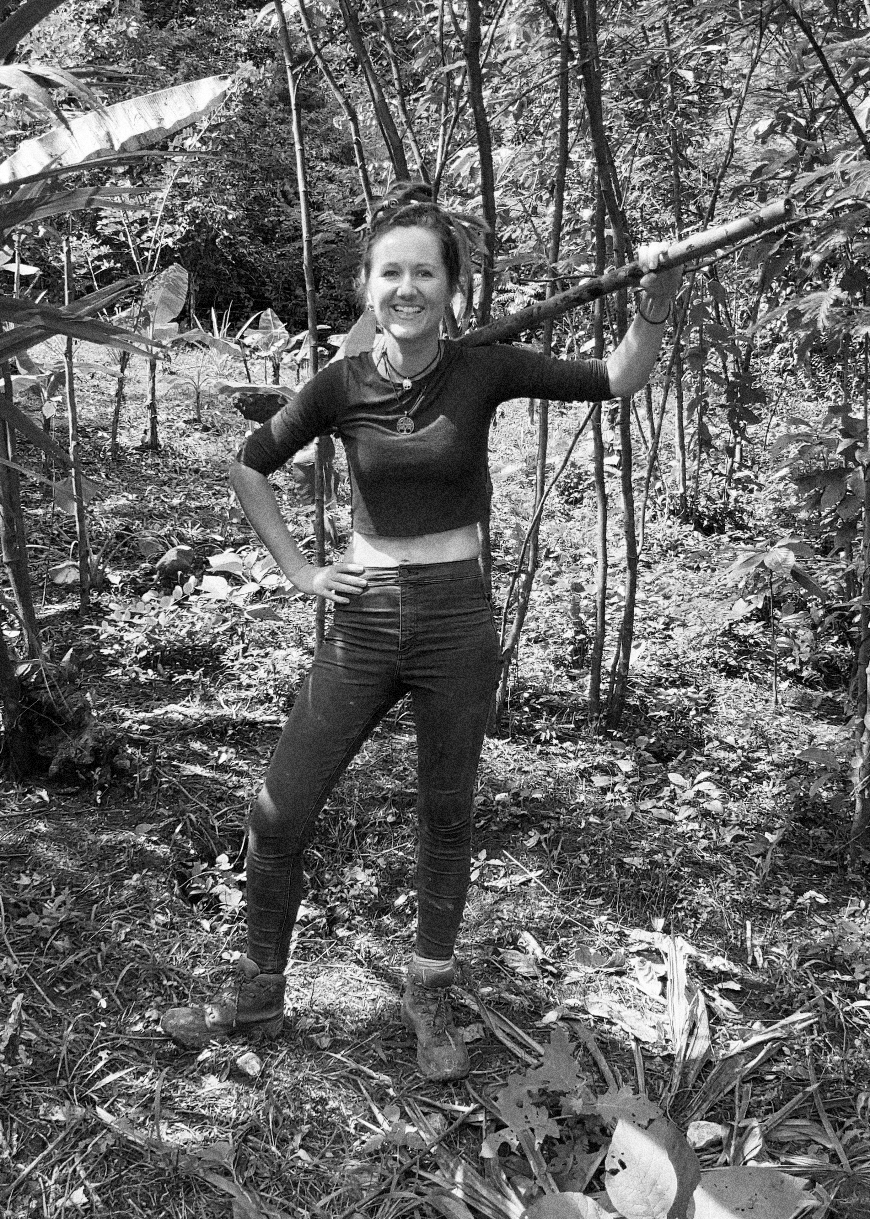 Jasmine Ward
Born in the UK and living in Péten, Jasmine is a forest engineer and permaculture specialist. She works across multiple NGOs in the region, helping reforestation and soil restoration efforts. She helps lead the project's agroforestry projects.
Lou Elena Bouey

Born in France and living between England and Guatemala, Lou is an architect and researcher who focuses on creating healthy, resilience and community-driven spaces. She helps lead the project's construction projects, in particular our Educational Center


Our Local Committee and Collaborators

Baltazar Giron
Director

Baltazar represents our organisation and oversees its main activities. He is the founder of the project.

Emanuel Giron
Sub-Director

Emanuel co-leads the project with his father, and is a trained planting technician. His focus is on project development.

Carlos Figueroa
Treasurer

Carlos is a local apiculture, carpenter and chef. He is the project treasurer's and assists us on our school construction.
Brayan Orellana
Secretario

Our youngest board member, Brayan assists the project through event-publishing, management and more.
Carlos Ramirez
Agriculture and Apiculture Rep

Carlos is the project's agroforestry and endangered species representative. He helps develop and seek our regenerative projects.
Jasmine Ward
Permaculture Support and Advisor

A forest engineer, Jasmine works helps ensure our sustainable permaculture practices. She also helps oversee the development of our organisation.

Lou Elena Bouey
Design Support and Advisor

An architect and systems designer, Lou helps oversee the functioning of our organisation, our reach overseas, and codesigns our building projects.

Valentina Antollini
Women's support

Valentina has helped us fund our women's group and supports our craft network activities. She also assists us on our social media pages.

Kalin Steen
Photography and Videography
Kalin has spent three months photographing our project to build our image library. He is currently filming and editing a documentary about Sol y Verde.
Fronteras Entretejidas (Women's Group)
The Sol y Verde Women's group
The Organisation has put its focus on women and children since its inception. Our goals are to support, elevate and empower the voices, needs and skills of these two core groups, through our teachings, community events and fundraisers. But we also believe that local needs require hyper-local action: this is why we have created Frontejas Entretejidas (Interwoven Borders), a female-founded, female-led group which focuses on craft, entrepreneurship, child-care and child education. Our members come from many villages around the Flores area: Santa Elena, Santa Ana, Paxcaman, El Remate and more. They are chefs, weavers, artists - women who hold decades of generational craft and too often struggle in the face of difficult economies, households to upkeep, local violence particularly targeted at them, and a general lack of investment into their time and crafts. Sol y Verde creates a safe space that they feel ownership of and aims to provide them with better tools to practice their craft.
Every Sunday, at 2pm, we hold talk sessions, childcare support, artisan/craft lessons, and more. By 2023, we hope to share their craft and knowledge to the rest of the world through digital commerce and yearly workshops open to the international public. If you'd like to know more, participate or give donations specifically to our women's group, please send us an email at ︎︎︎
organizacionsolyverde@gmail.com.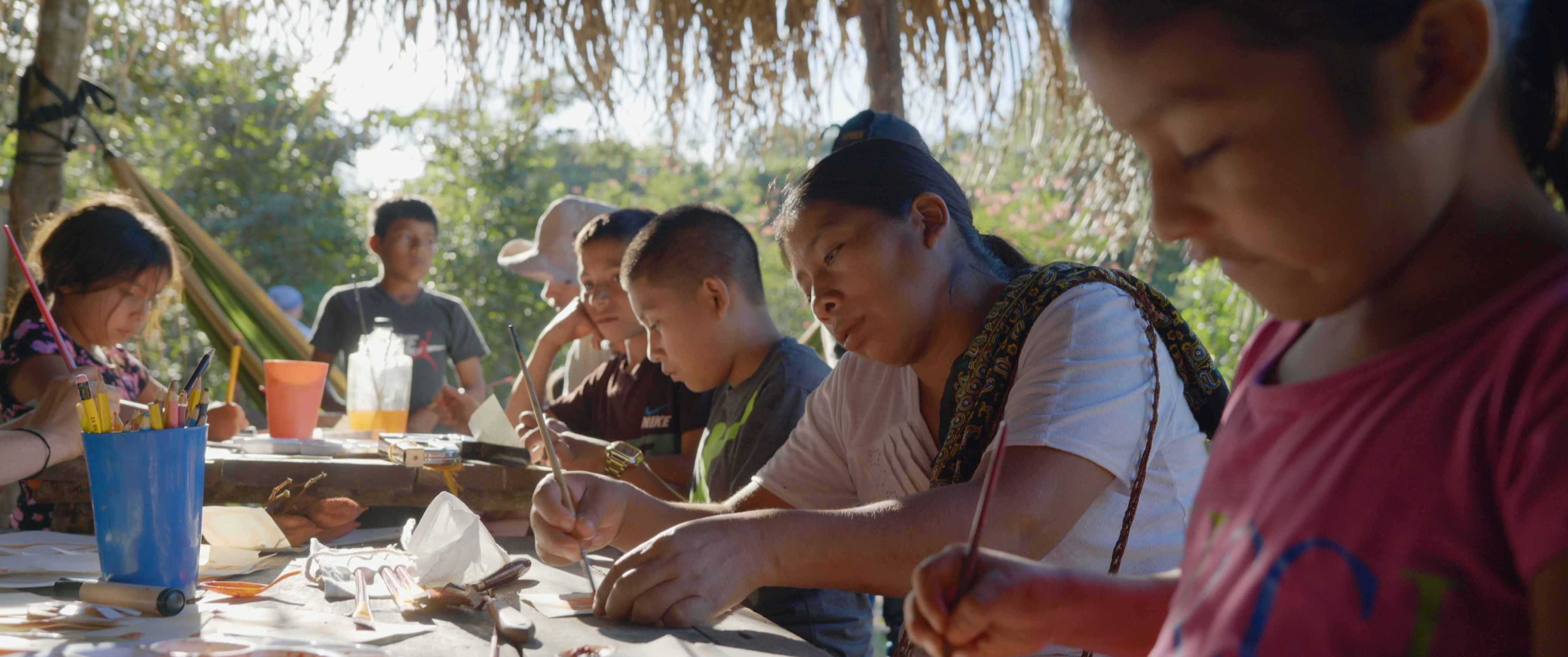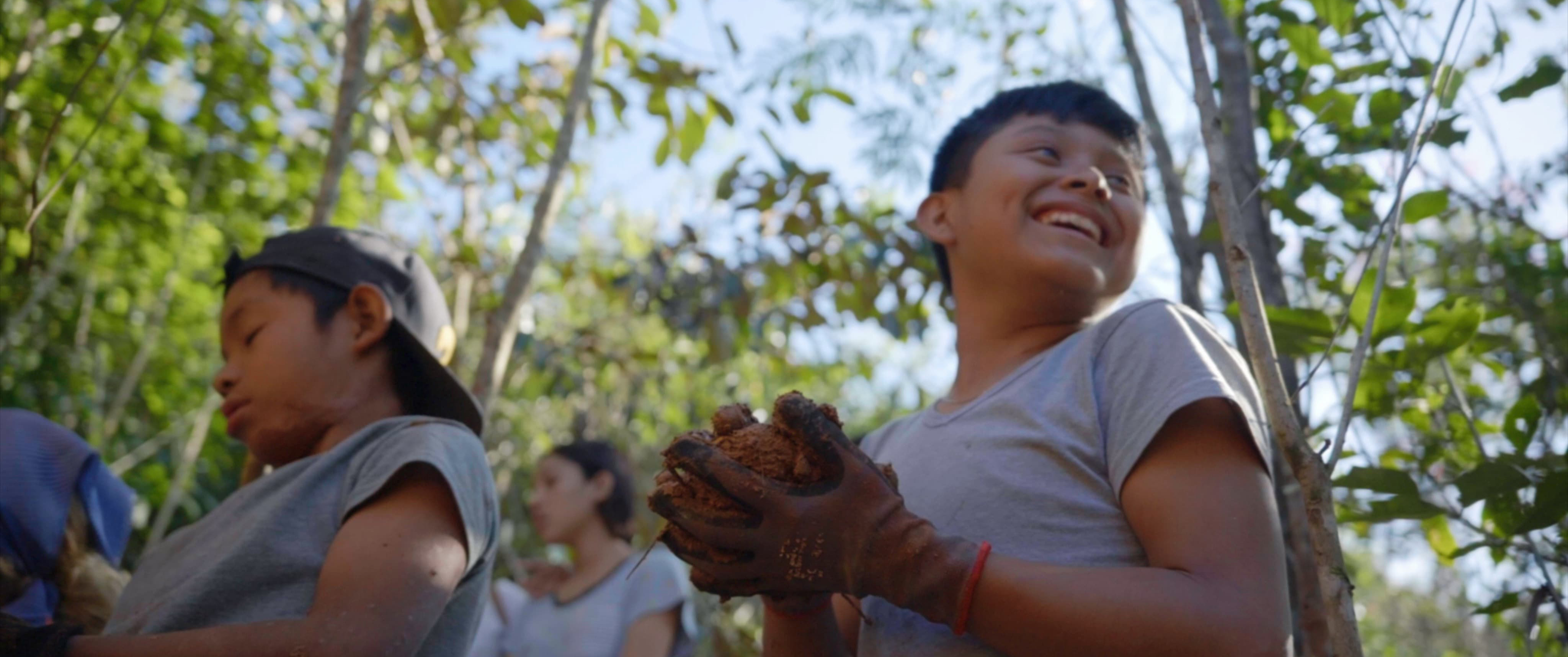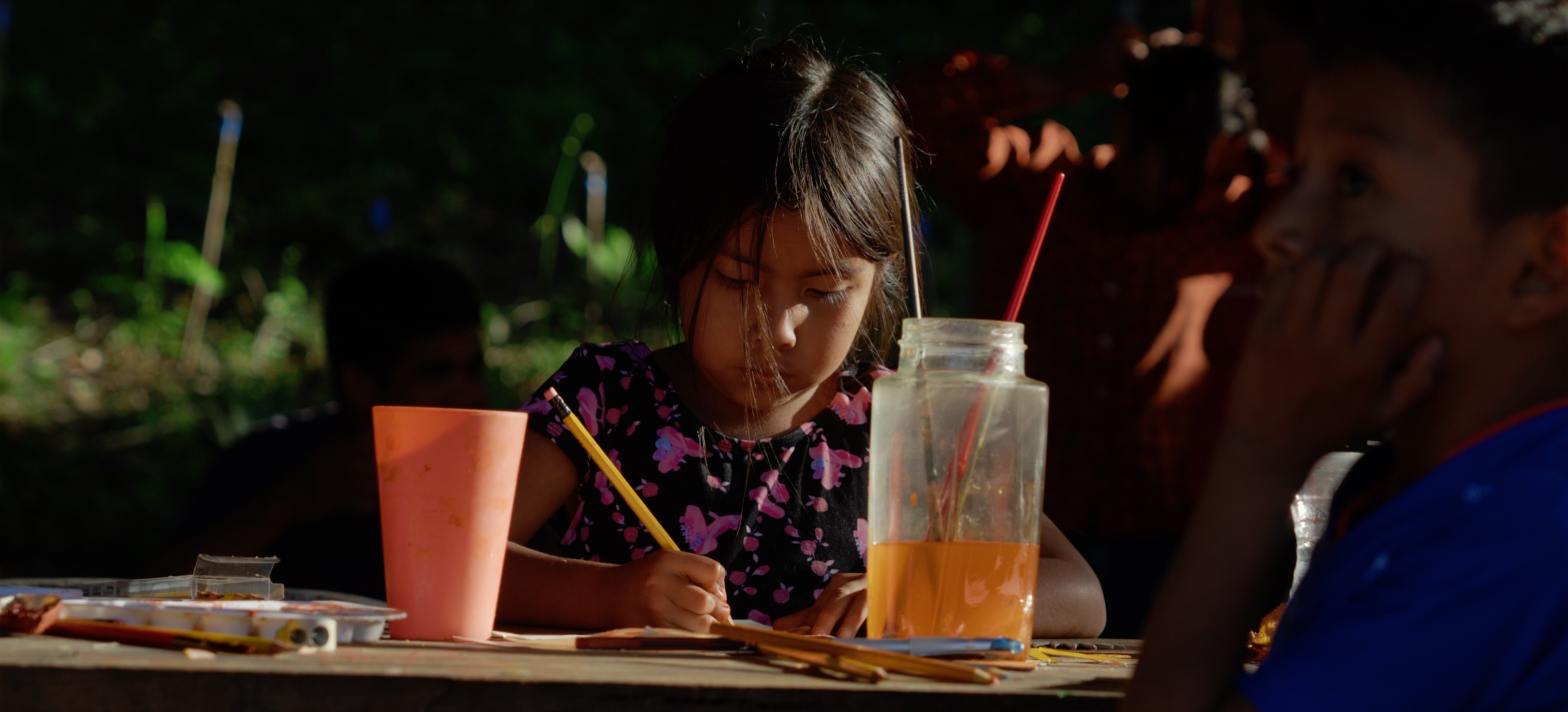 Partnering Organisations
Rainforest Alliance

Rainforest Alliance has supported our work since 2018, offering regular workshops, exchange of seeds, and financial support.
Contour Lines Corp
Contour Lines has trained our staff to contour-line agroforestry technique, and have supported our permaculture school vision since 2022.


Universidad Ixlu Paxcaman

Our local university regularly collaborates with us on local events across the Flores lake, from community cleaning of public spaces to workshops.

Earthrise Works
A community-interest, non profit architecture practice, Earthrise Works has worked alongside Sol y Verde since 2021 to help cement its vision and build its permaculture school.
Journeys in Conservation
Journeys in Conservation have supported Sol y Verde in its early stage inception, providing key financial and educational support to help launch our project.
Are you an NGO, community-interest company, academic institution or other organisation wishing to collaborate or support us? Email us at ︎︎︎ organizacionsolyverde@gmail.com .
Contact Us
Organizacion Ecologica Sol y Verde Paxcaman, Flores Peten, Guatemala

The nearest city is Santa Elena, next to the island of Flores, which has an airport and receives most buses from Belize, Mexico and Guatemala City. We are located a 15min walk from the main street of Paxcaman.
↗ How to get to us
↗ Volunteer with us
↗ Instagram
↗ Facebook
↗ Email